Fang Qiang, Deputy Director of Guangdong Provincial Bureau of Quality and Technical Supervision attended the opening ceremony. Fang Qiang said that safety production can not be separated from the standard, we must fully understand the standard, so that industrial, corporate safe production.
At the opening ceremony, Wang Zhi, Vice President of the Wuhan Institute of Safety and Environmental Protection of Sinosteel Group, analyzed and interpreted the GB 15577 "Safety Regulations for Dust Explosion Protection" and the overall thinking. Wang Zhi said that the "Dust Explosion Protection Safety Regulations" is a safety standard that regulates the dust explosion-proof safety management of industrial enterprises in China and raises the safety technology level of companies involved in explosions, and plays an important role in reducing dust explosions. However, GB15577-2007 "Dust Explosion Protection Safety Regulations" has been implemented for 10 years. Some provisions of the original standard have not been adapted to the current dust explosion-proof safety production work requirements. In recent years, frequent dust explosions have caused greater damage. Therefore, starting in 2016, the dust explosion-proof technical committee organized relevant experts to carry out the second revision and improvement of the standard. Wang Zhi said that only by continuously improving the dust explosion-proof safety standards can we better reduce the harm caused by dust explosion accidents.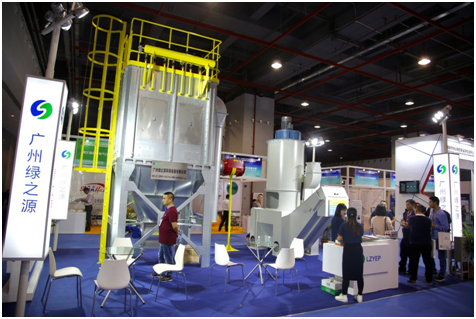 Exhibition site
A series of new equipment such as industrial explosion-proof robots and dust monitoring and warning systems were also displayed at the exhibition. Through artificial intelligence technology, dust explosion accidents were more precisely controlled and industrial safety production was guaranteed.
The convening of the Industrial Explosive and Security Protection Technology Forum will further promote the industrial explosion prevention and control technology, promote the awareness of production and safety protection for industrial and commercial companies involved in explosions, accelerate the adoption of advanced explosion-proof technologies, establish and improve safety production norms, and curb The explosion occurred. ( Editing: Zhi Sheng)
Dog Kennels,include Exercise pen and Heavy duty exercise pen,etc.
Heavy duty exercise pen ,more potion of size,rust-resistant power-coated steel -frame with 1/2 inch tube,
connect playpens together to set up-rectangle or octagon shape,
suitable for both indoor and outdoor use ,
sunshade top available upon request.
exercise pen includes 6 or 8 panels,
made form steel Wire,
electro zinc plated or black power coated finish ,
quick and easy setup,
sunshade top availble upon request.
Dog Kennels
Outdoor Dog Kennel,Dog Kennels,Indoor Dog Kennels,Small Dog Kennel
HeBei Fortune Trade Co.,Ltd. , https://www.gardfence.com