Composting Fermentation Turning Machine Parameters Introduction - Turning Machine Graphic Introduction Hongjing Environmental Protection Technology Editor Chen Manager QQ So aerobic composting is also called high temperature composting; anaerobic composting is based on anaerobic microbial fermentation composting under anaerobic conditions. According to the principle of aerobic fermentation and anaerobic fermentation, the aerobic composting principle is carried out under aerobic conditions using the action of aerobic microorganisms. In the composting process, the soluble matter in the feces of livestock and poultry is directly absorbed by the microbial cell membrane; the insoluble colloidal substance is first adsorbed to the outside of the microorganism, and is decomposed into a soluble substance by the extracellular enzyme secreted by the microorganism, and then infiltrated into the cell. Composting and Fermenting Turning Machine 1. Composting and Fermenting Turning Machine is more suitable for the mechanism and process requirements of microbial fermentation, saving manure and fertilizer, and can effectively mix the viscous storage manure with microbial preparation and straw powder. Not only is it faster than deep tank fermentation, but it also effectively prevents the generation of harmful and malodorous gases such as hydrogen sulfide, ammonia and helium during the fermentation process, that is, it meets environmental protection requirements and can produce good organic fertilizer. 2. The overall power balance of the composting fermentation turnover machine is suitable, the energy consumption is low, the output is high, and the survival cost of the bio-organic fertilizer is reduced. 3. The overall structure of the composting and fermentation machine is reasonable. The machine has good rigidity, balance, conciseness, firmness, safe and reliable performance, easy control, and strong use of the pile site. Standard parts, easy to use and maintain. 4. The composting fermentation turner does not need to build a trough, and the fertilizer can be stacked and grown on the ground. Ground-stacking fermentation is a fertilizer-making mode that is more advanced and saves civil engineering and human resources. The material is stirred and crushed by the turning machine at regular intervals, and the organic matter is decomposed under aerobic conditions. The composting fermentation turner is dedicated to the treatment of livestock and poultry manure in the farm, with low power and low energy consumption. According to the size of the farm, there are probably some equipment for the livestock manure per day, one for the feed and the other for the discharge, the middle is the fermentation period, one or two times a day, and the livestock manure is fermented to the exit. It is a powdered organic fertilizer that is fermented to a moisture content of about 20% to 30%. 1. Domestic composting fermentation turner continuous fermentation turning device (single machine), the stacking distance can reach 10 meters, the fermentation cycle is 7-8 days, the daily processing capacity is 80-160 square meters, and the annual production capacity is 1-2 million tons. 2. The innovation of the composting fermentation turner is to make full use of the deep pool design of the space and the new technology of remote turning, and to make the scale of organic waste harmless treatment a reality by using a limited area. 3. The composting fermentation turner is compact in structure and advanced in technology. It utilizes some beneficial microorganisms to promote the rapid decomposing of organic waste such as livestock and poultry manure. It uses a unique pool-type continuous aerobic fermentation technology to make organic waste quickly decompose and go. Water, sterilization, deodorization, to achieve the purpose of harmless, resource and reduction treatment, low energy consumption, product quality and stability. Hongjing Environmental Protection Factory Hotline Manager Chen QQ http://news.chinawj.com.cn
Pipe Fitting mainly used for pipes' connection which widely applied to petroleum and gas pipeline, chemical, power plant, and shipbuilding industries. The products include elbow, tee, reducer and cap
Material: Carbon Steel & Alloy Steel&Aluminum Steel
Standard: ASME Standard, ASTM Standard, JIS Standard, DIN Standard, EN Standard, MSS Standard, NACE Standard
Wall Thickness: ASTM Standard: SCH5s, SCH10s, SCH20, SCH30, SCH40, SCH60,SCH80, SCH100, SCH120, SCH140,SCH160, STD, XS, XXS;
JIS & DIN Standard
1/2"-24"
Welded Pipe Fitting Size
26"-100"
Butt Welded Pipe Fitting,Welded Pipe Fitting,Seamless Pipe Fitting
MATERIAL
Carbon Steel :
ASTM A234 WPB; 20#, 10#
DIN St37, St45.8, St52.4,St.35.8,St.35.8.
Stainless Steel:
304 304L 316 316L
Alloy Steel:
16Mn St45.8 A420 WPL6, A234 WP5, WP9, WP91, WP92, WP11, WP22, etc
ASTM A860 WPHY42, WPHY46,WPHY52,WPHY60,WPHY65,WPHY70
STANDARD
ASTM / JIS / DIN / BS / GB / GOST
MODEL
1.Tee(Straight and Reducing) 2.180 DEG Return
3.Elbow (45/90/180 Degree) 4.Cap
5. Reducer(Concentric and Eccentric)
TYPE
Seam Or Seamless
SURFACE
Black Paint, Anti Rust Oil, Hot-Dipped Galvanize
WALL THICKNESS
SCH5S, SCH10, SCH20, SCH30, SCH40, STD,XS,SCH60,
SCH80, SCH100, SCH120, SCH140, SCH160, XXS,
SIZE
1/2"-100"
CONNECTION
Welding
SHAPE
Equal, Reducing
APPLICATION
Petroleum, chemical, power, gas, metallurgy, shipbuilding, construction, etc
Customers' drawings or designs are available.
PACKAGE
1> 1/2" - 2" in cartons.
2>Above 2" in wooden cases.
Big size is workable by pallets.
DELIVERY DETAILS
According to the quantities and specifications of each order.
Normal delivery time is from 30 to 45 days after receiving the deposit.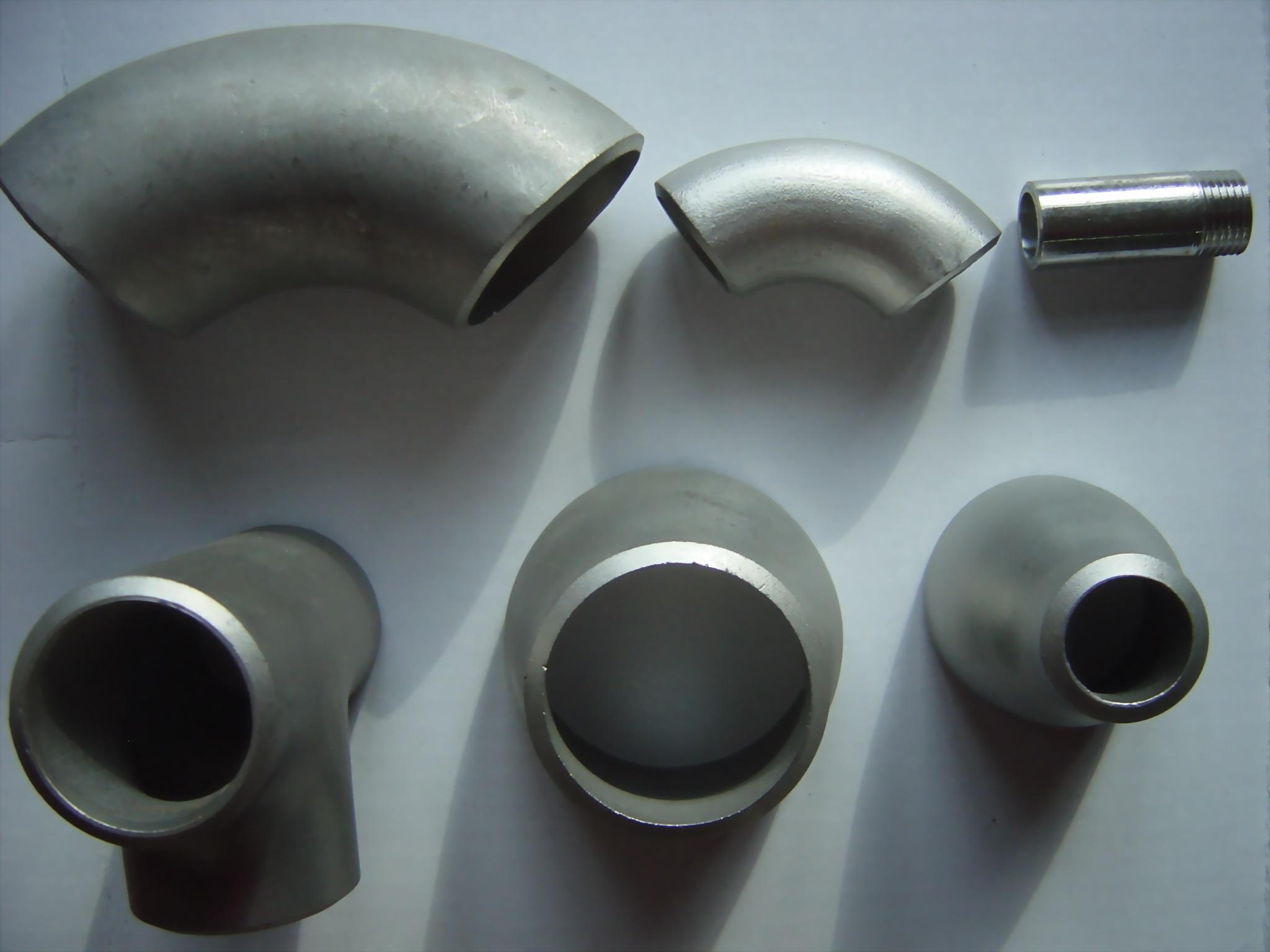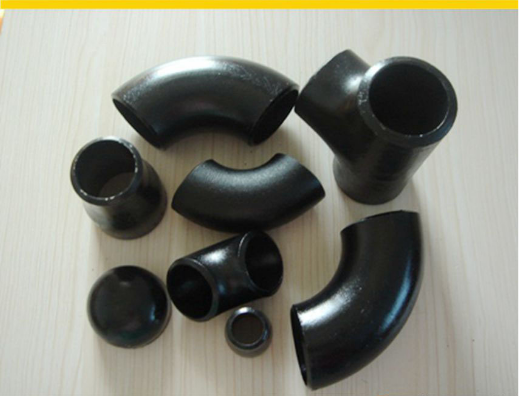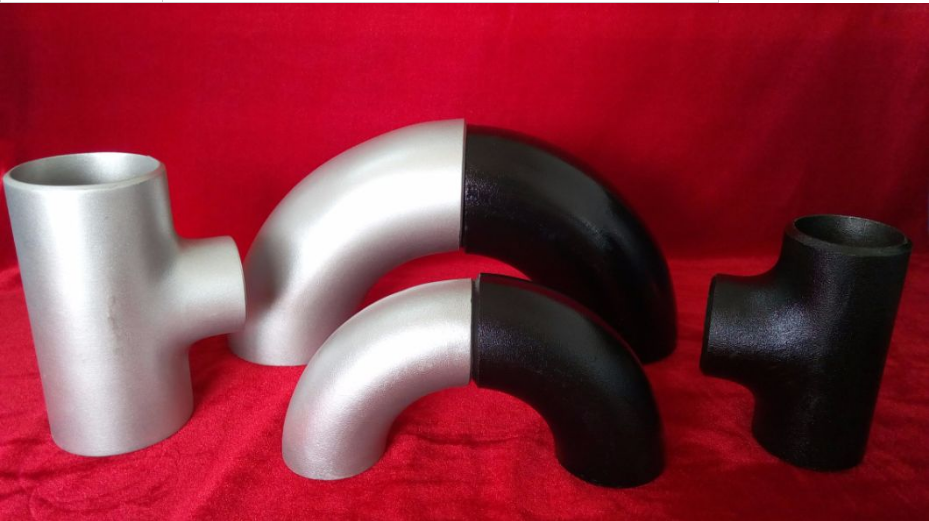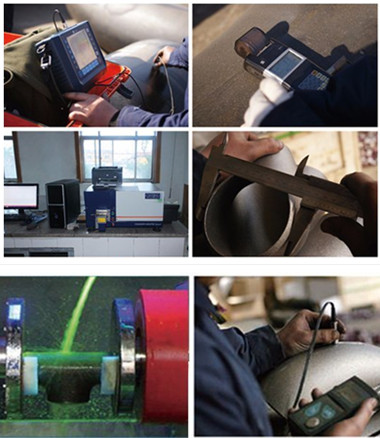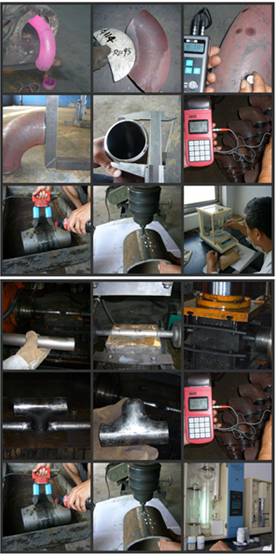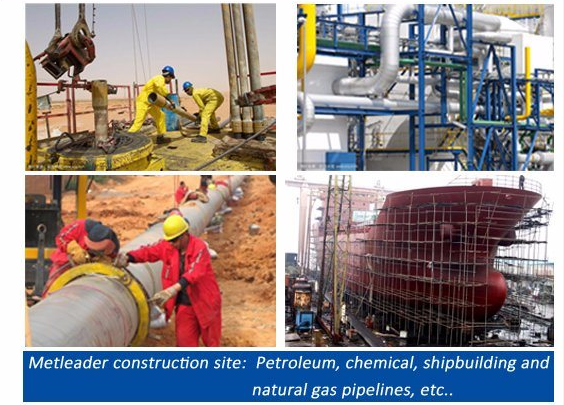 Pipe Fitting
Pipe Fitting,Seamless Pipe Fitting,Butt Welded Pipe Fitting,Welded Pipe Fitting
HEBEI HANMAC MACHINE CO., LTD. , https://www.chinahanmac.com