Abstract Shandong Liaocheng Junrui Superhard Material Co., Ltd. is a high-tech enterprise specializing in R&D, production and sales of super-hard materials and products. The company's main products are large grain diamond single crystal, raw diamond auxiliary materials, diamond single crystal, diamond micro powder...
Shandong Liaocheng Junrui Superhard Material Co., Ltd. is a high-tech enterprise specializing in R&D, production and sales of super-hard materials and products. The company's main products are large-grain diamond single crystal, raw diamond auxiliary materials, diamond single crystal, diamond micro-powder, diamond composite sheet. The company is headquartered in Liaocheng High-tech Industrial Zone, Shandong Province. The company adheres to the business philosophy of "sincere, perfect, cooperative and win-win", and utilizes strong technical advantages to carry out research and development of new products and upgrade products to provide customers with the highest quality. product and service.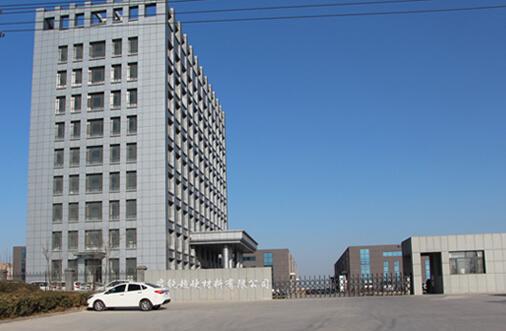 With the advancement of technology, the application fields of industrial diamond and gem-quality diamonds continue to expand, and the demand is increasing year by year. In order to further enhance the company's global market space and competitiveness, the company invested heavily in the establishment of a "Claret-level cultivating diamond" R&D laboratory in 2016. The R&D team is led by the ninth batch of "Thousand Talents Program" overseas high-end talents of the Central Organization Department. Professionally developed single-particle 8mm colorless and colored diamonds. The team members are of excellent quality, including 2 doctors, 2 masters, and other associates with college education or above, and have rich theoretical and practical experience.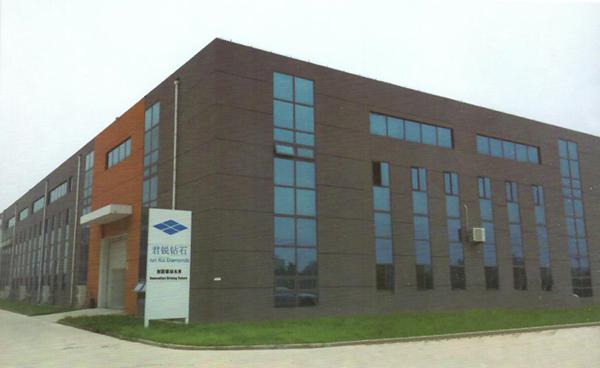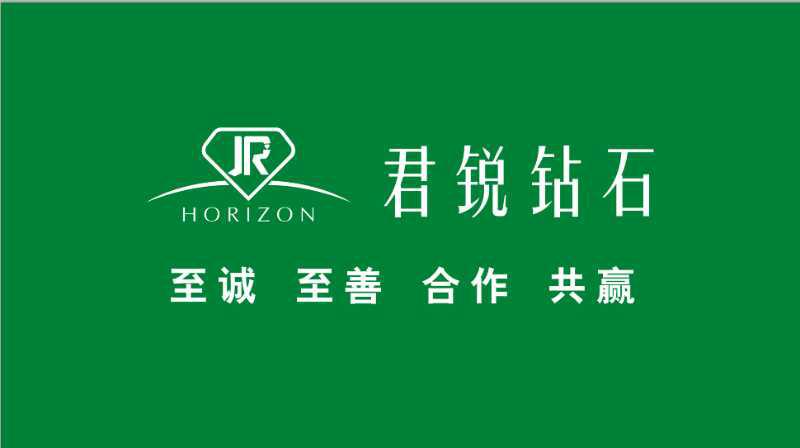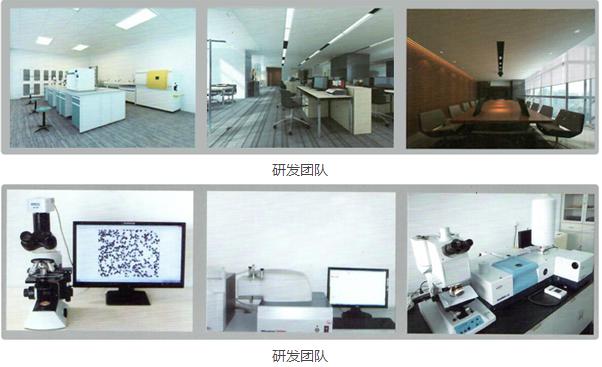 At present, the company's main product line has three major categories of diamond synthetic raw materials, diamond single crystals and diamonds.
The company currently produces about 3 million sets of synthetic diamond synthetic blocks. There are more than ten kinds of diamond synthetic blocks available for users to choose. The size of the composite block is 44-76.5mm, and can be customized according to the size of the customer's synthetic press and the special requirements of customers. We have the core technology of synthetic core column, which can produce 18-325 mesh core columns of different grain sizes and different qualities according to customer requirements.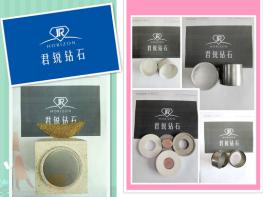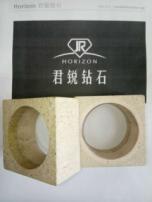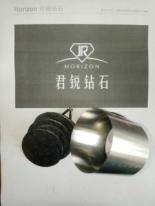 The company's large-scale production bases in Henan and Zhejiang can provide 18-325 mesh diamond crystals of different sizes and grades for users to choose.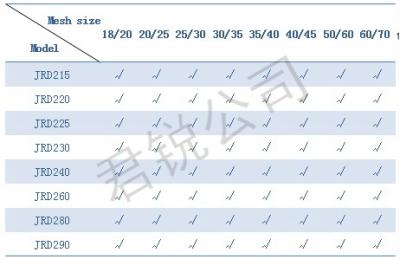 The company can produce colorless, yellow, blue and pink cultivating diamonds with a diameter of 1.5~5mm. It can be widely used in jewelry, optical instruments, cutting tools, semiconductor applications, and can be customized according to customer needs.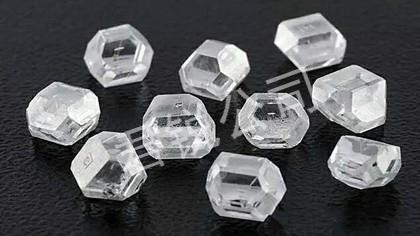 The company has large-scale workshops and complete production equipment, which can fully guarantee the complete production line of the products; the inventory is sufficient, and the quality of supply guarantees the cooperation without worry.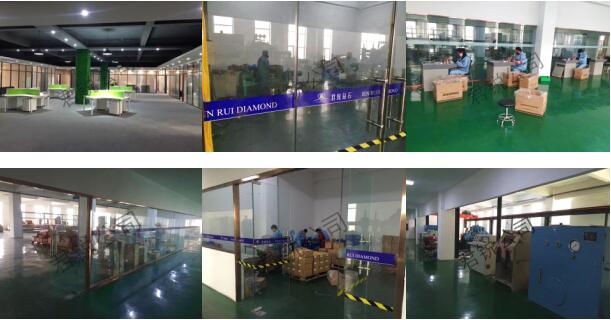 Address:
Zhonghua Road, Liaocheng City Hi-tech Zone and Tianjin Road intersection 100 meters south of Tianxiang Technology Park <br>
telephone;
18,063,571,887
Email
:
Contact
: Manager Wang
With the constant improvement of economic level, people` requirements on the quality of paper are increasing high. A great number of paper products must have excellent resistance to fracture under moist state, in other words, must have a certain degree of wet strength. While the traditional papermaking wet strength agents are urea resin and melamino-formaldehyde, both belonging to formaldehyde resin with intense pungent smell and certain toxicity, and can be used in acid condition to acquire the wet strength. However the whiteness will descend a lot and the paper will be weak after the finished paper acquiring the wet strength. Polyamide polyamine epichlorohydrin resin (PAE) is water soluble, cationoid and thermosetting resin. This product is a non-formaldehyde polymer, non-toxic and tasteless, with a wide range of PH value and suitable for acid, neutral or slightly alkaline papermaking conditions, as well as the acid condition. Wet strength effect is better than the urea-formaldehyde resins and melamine formaldehyde resin. PAE resin, which is an excellent Wet Strength Agent, develops fast in recent years with China`s paper industry development.
The high performance papermaking wet strength agent (PAE) that we produced has been widely used in a great amount of domestic factories and the finished paper products` wet strength index has surpass the similar products in domestic and foreign counties.
1. Performance Indicators
| | |
| --- | --- |
| Item | Indicator |
| Appearance | Light yellow to light amber translucent liquid |
| Solid content,% | 25 |
| Viscosity mpa.s (25℃) | 25~70 |
| PH value | 4.0~6.0 |
| Density kg/l | 1.03 |
| Ion type | Cationic |
| Ice point (℃) | -1℃ |
| Storage period (under normal temperature) | ≥90 |
| Solubility | Diffluent in cold water |
2. Application
PAE active ingredient is polyamide epichlorohydrin thermosetting resins that can be used as below:
1. Paper products with the need for drying or wiping water, such as: napkins, wet tissue paper, facial tissue, paper napkins, kitchen towels, wiping window paper, industrial wipes, lens wiping paper, cosmetic paper etc.;

2. Outdoor paper: such as kraft paper, packing paper, outdoor poster paper, construction paper, sack paper, map paper, germinating paper, fruit bag paper;

3. Wet wrapping materials: such as paper cups paper, meat paper, wrapping paper and boxes for fruits and vegetables, frozen and refined food packaging paper, pressure sensitive copy paper, filter paper, leaching processing paper and tea bag paper;

4. Paper soaked in water: as photographic raw paper. Instead of disposable textile products, such as hospital bed sheets, toilet paper and other disposable hospital garb.

Other issues such as cigarette paper, paper used for invoices.

PAE, as wet strength agent excellent efficiency (PAE), has been widely accepted by the papermaking industry

5. Storage Condition

Storage: Avoid direct sunlight, prohibiting contact with concentrated acids. Storage temperature is 0 ~ 35 ℃and the product can be stored for up to 3 months under 5 ~ 35 ℃.
4.Package and Transportation Safety
Package: 200 kg polyethylene barrels or 1000 kg IBC barrels.
Transportation: The product is non-flammable, non-explosive and low corrosive and non-dangerous. It can use plastic buckets as containers on railways, highways, aviation, marine to achieve the purpose of the safe transport, and if the leaking occurs during transportation, you can simply rinse on the spot.
Wet Strength Agent
Wet Strength Agent,Polyamide Epichlorohydrin Resin,WSR,Wetting Strength Agent
Shandong Tiancheng Chemical Co., Ltd. , https://www.akdchemical.nl